Screening & Configuration Services
DEX can configure and screen an array of tools before they end up at our clients' facilities, assuring that each client receives ready-to-go, preconfigured solutions, without sacrificing their own internal resources.
---
Hardware
DEX can build, test, and configure important hardware for your business, assuring that productivity continues at the pace you need it to. We can build and implement complete PCs or specific components; rack configurations for on-site networks, including servers, routers, switches, and cabling; printers and other peripherals, and any broadband devices you may need.
Software and Firmware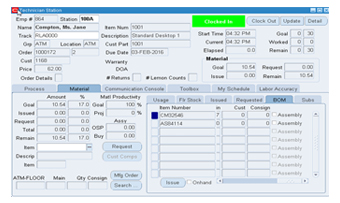 DEX will simplify your software deployment by installing and configuring your operating system and applications to your exact, desired specifications. We offer custom imaging services for your systems as well, saving your personnel valuable time and assuring that your hardware is ready for deployment immediately on its arrival. DEX can also update BIOS and firmware on your systems, to guarantee that they arrive with the latest firmware revisions.