Oracle E-Business Solutions
Accelerate Oracle's E-Business Suite with DEX software
DEX extends Oracle EBS by writing and enhancing any of Oracle's standard applications to meet your business requirements. Our software is written to leverage real-time data in order to highly improve business operations, productivity, and efficiency. Extending EBS applications allows for an increase in overall performance levels within an organization. DEX consolidates the Oracle software into logical processes that generate a single view point into all of the underlying systems. Oracle recognizes DEX as a valued BPS partner, our software is written to seamlessly integrate and upgrade alongside all components of the E-Business suite. DEX can extend the following EBS applications:
Service Management
Supply Chain Management
Financial Management
Human Capital Management (HR)
Advanced Procurement
Value Chain Planning and Execution
Customer Relationship Management (CRM)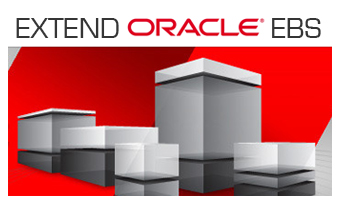 With multiple industry capabilities spanning enterprise resource planning, customer relationship management, and supply chain planning, DEX system Integrations into Oracle E-Business Suite applications help customers manage the complexities of global business environments no matter if the organization is small, medium, or large in size. By simplifying your business processes and applying in-depth controls organizations will be able to do more in less time and with fewer resources. We can work with your current process design, review it, refine it and simplify it or develop an entirely new more efficient process. The possibilities are endless but the outcome is the same - a higher performing, reliable, scalable design that will decrease your costs and increase your bottom line. As part of the DEX strategy, all applications will continue to be enhanced, thus protecting and extending the value of your software investment.